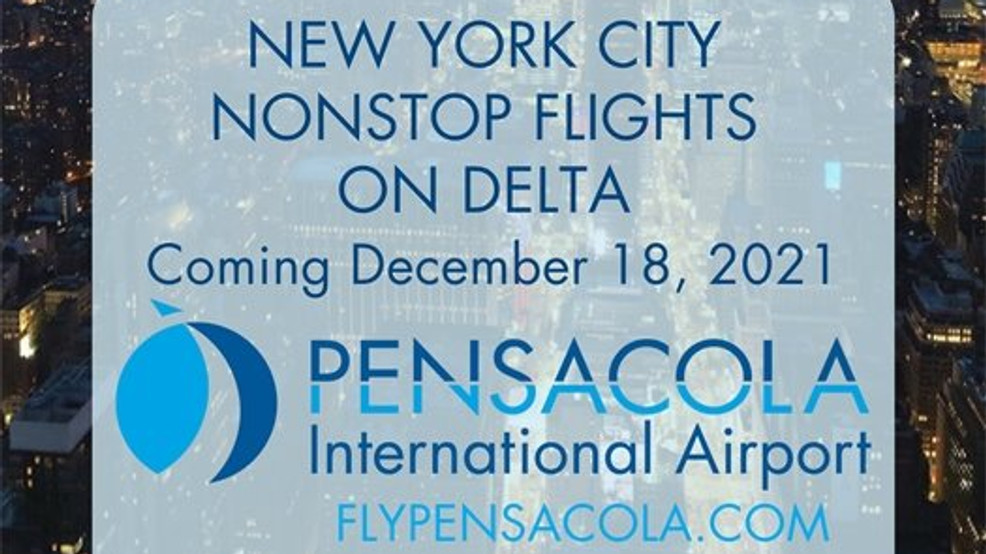 16 Nov

Delta adds PNS daily non-stop to LaGuardia

After a robust summer, Delta isn't slowing down in bringing back more flights and destinations for New York's business and leisure travelers alike. Delta Air Lines has announced it will begin daily, nonstop service from Pensacola International Airport to LaGuardia Airport on Dec. 18, 2021.

LaGuardia Airport, located in the Queens Borough of New York City, is the third busiest airport in New York, offering connections to Richmond, Virginia, Detroit, Michigan, Minneapolis, Minnesota, and many other destinations.

Delta's daily flight will be operated by Republic Airways on the ERJ 175. The flight will arrive in Pensacola at 11:30 a.m. CST and depart for New York at 12:30 p.m. CST. The typical flight time is 2.5 hours.

Airport Director Matt Coughlin shared the news at Mayor Grover Robinson's Monday press conference. "It's always great to see more destination options at Pensacola International Airport, both for our residents looking to travel and for visitors who want to experience everything our beautiful city has to offer," Mayor Robinson said. "Having a direct connection between Pensacola and an iconic destination like New York City speaks volumes about the success of our airport, and I look forward to continuing to grow and offer even more flight options for travelers."

"We're adding 25% more capacity this fall to meet the significant demand for business and international travel going into next year," said Joe Esposito, Delta's Senior Vice President – Network Planning. "We continue to provide more choice and convenience while rebuilding our global connectivity and delivering what Delta does best – putting our customers first with exceptional, reliable service and a premium travel experience."

"We are excited to have this route back at Pensacola International Airport with our partners at Delta," Airport Director Matt Coughlin said. "This daily route is a testament to the growth of the airport and the Pensacola community. Our efforts are not going unnoticed here in Pensacola, the Gateway to the Gulf Coast."

Flights can be booked online at delta.com.

With non-stop flights to more than twenty cities, the CyberCoast is easy to get to but hard to leave, learn more about why Pensacola is the perfect spot for startup companies and remote work.