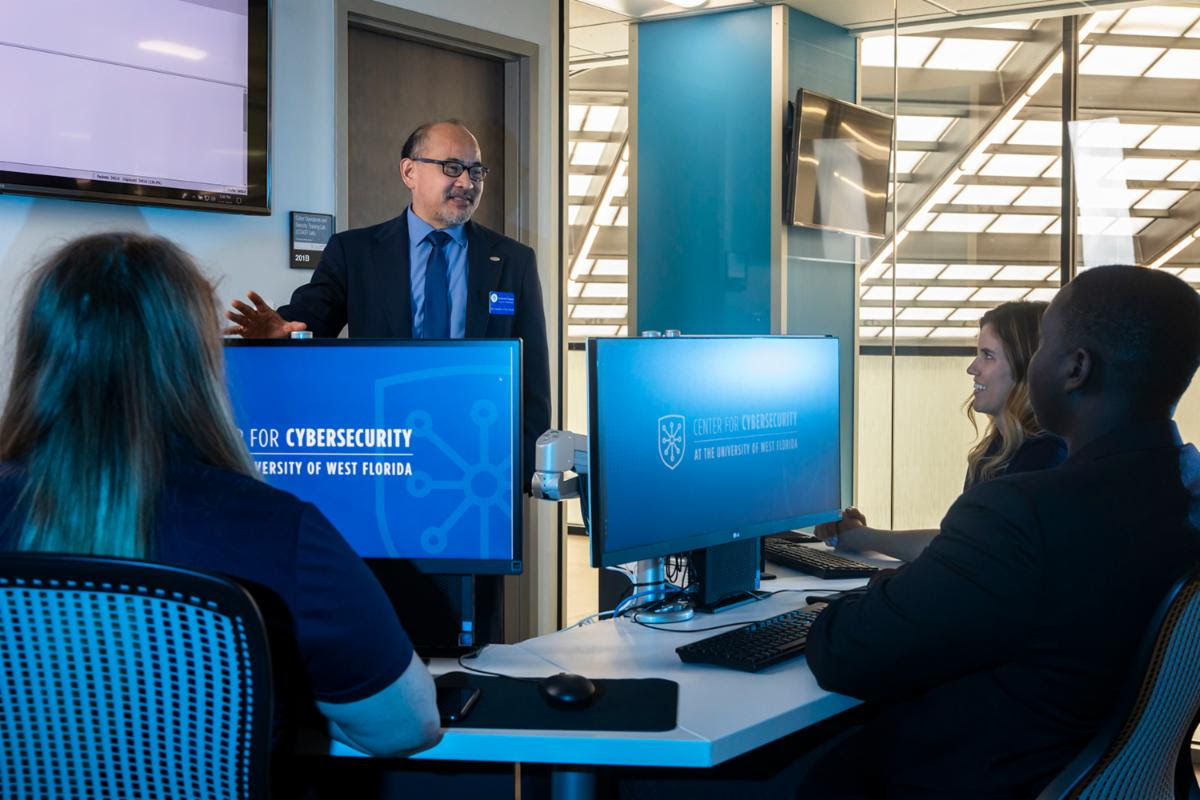 22 Jan

UWF CyberSkills2Work Program provides FREE cybersecurity training for transitioning military
Deadline extended to March 5! 
The UWF Center for Cybersecurity's UWF CyberSkills2Work Program is an intensive cybersecurity training program designed to grow and diversify the cybersecurity workforce.
The program provides FREE cybersecurity training and career development for eligible transitioning military, first responders, and veterans to prepare and transition them into rewarding cybersecurity jobs in our nation's Critical Infrastructure Sectors, including financial services, defense industrial base, and energy sectors.
The program will be offered completely online to prepare participants for entry-level cybersecurity positions. In 2022, another entry-level program will be offered in addition to an advanced program to prepare participants for more advanced cybersecurity roles.
Each program will be offered for a cohort of 30 participants. All costs for accepted participants will be covered by the NSA grant.
For additional information or questions, please contact Mónica Respondek. Program Coordinator, Center for Cybersecurity at mrespondek@uwf.edu or (850) 857-6077.
Ready to make a move to the CyberCoast? Learn more about the advantages of being here